Dr. DIMITRIS TRIANTAFYLLOU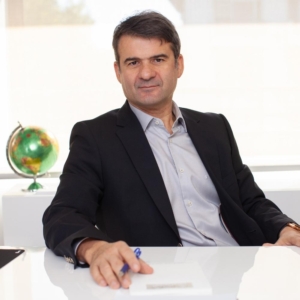 Dimitris Triantafyllou is a Military Doctor (EA), plastic and reconstructive surgeon in Thessaloniki. He graduated from the Military Medical School with honors and then went on to postgraduate training at Washington University in St. Louis, with which he maintains contact and visits annually. He held the rank of Chief Surgeon and the position of Director of Plastic Surgery at the 424 GSNC and retired with the rank of Chief Surgeon General (Colonel). He served as Director of Health Care in the Dodecanese, a curator at the 424 GSCE. He has presented scientific papers and speeches at many conferences.
He is scientific director of the Genesis Clinic in Thessaloniki, scientific partner of SKG Plastic Surgery & Laser Clinic in Thessaloniki, sexmed in Athens – Thessaloniki and Euromedica in Rhodes.
OTHER ACTIVITIES
Founding member of the JUDO department of Aris Thessaloniki
Participations and distinctions with the national JUDO team (black belt-4th Dan Kodokan Tokyo)
Austrian Doctors' Olympics – gold medal
Qualified parachutist, sailor, speedboat operator